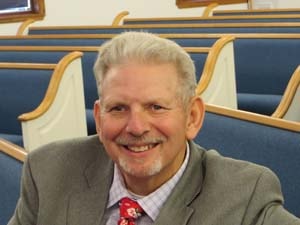 Pastor Roy Phillips
Senior Pastor
A Word From Pastor Phillips… "I have been at Douglas Baptist Church since 2001, and have thoroughly enjoyed my service. Nothing would thrill my heart more than to have you come visit us. We would like to be a blessing to you."
With the dream of a new sanctuary already in place, Pastor Phillips joined the church and forged ahead with this dream, helping it to become reality along with help of many people in 2007. Under his leadership our seniors ministry, "Golden Sonshiners" and community outreach, "Sportsmen For Christ Banquet" were begun.
Pastor Jeremy Paradowski
Assistant Pastor
Since the spring of 2015, Pastor Jeremy has been an integral part of the church staff. He began a Reformers Unanimous chapter in our church and works with folks behind bars in the jail; he teaches an adult Sunday school class and also does marriage counseling.